Have a First Look At Our New Version!
2017-12-15   From:Clash of Three Kingdoms
Have a First Look At Our New Version!
This update version can bring you all-new experience! So hurry up to see our game brand-new contents of new version.
一.Open New level Max Limit
As more and more high level of lords, this time we have opened
new level limit Lv.190
. Players can challenge brand-
new instance " Saint Epiphany".
二、Country Chest
Open this new function
"Country Chest",
you can have better treasure hunting experiences in the spare time of the country war.
三、New Heroes
God D.Wei
God Guan Yu
Awakened M.Huo
God M.Y.Lu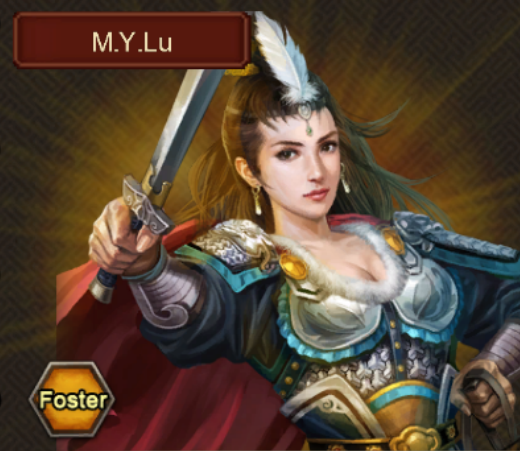 四、Other New Contents
(1)New Star Skill——
Enemy Killing
is coming! Powerful and invincible! It can increases your Chariot, Skill, Collision and Common Attack Damage. Meanwhile, reduce the skill and common attack damage you suffered.
(2)New Powerful Arms---the corresponding
max arms
is open among the new heroes: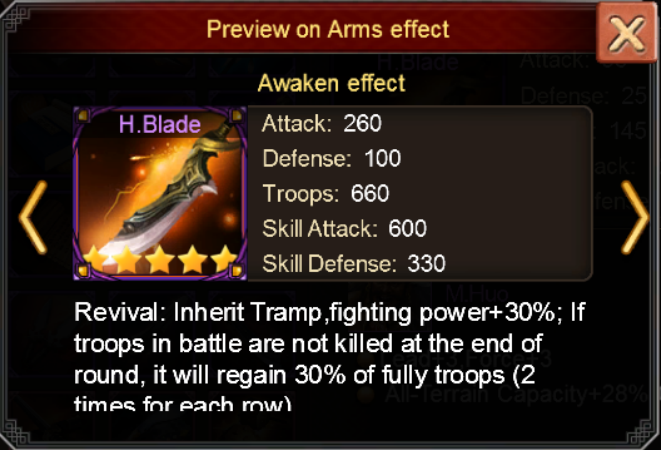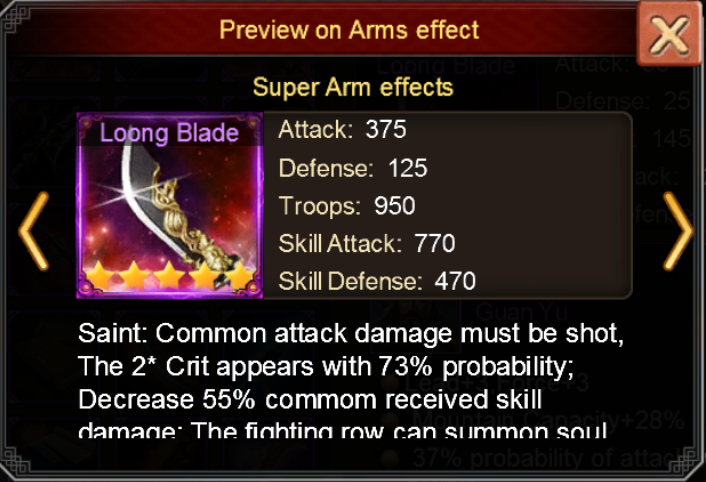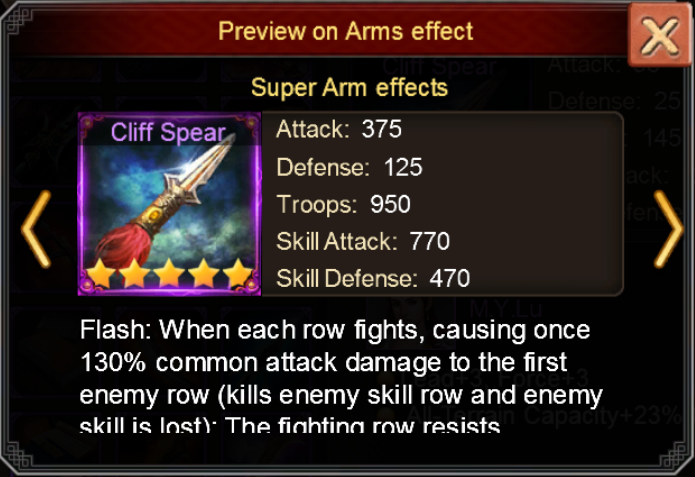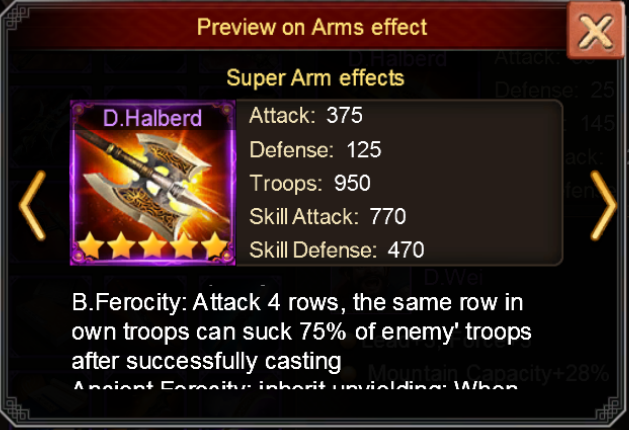 If you want know more information about game, please focus on our forum and FB.
All data above are only for reference, please take the in-game as precedence.